Nickerie.Net, maandag 29 januari 2007
---
Indiase actrice Shilpa Shety wint Britse Big Brother
LONDEN - De Indiase actrice Shilpa Shetty heeft de Britse realitytelevisieshow Celebrity Big Brother gewonnen. Shetty was eerder deze maand nog het middelpunt van een diplomatieke en publieke rel omdat zij door de medebewoners van het Big Brother huis racistisch zou zijn bejegend.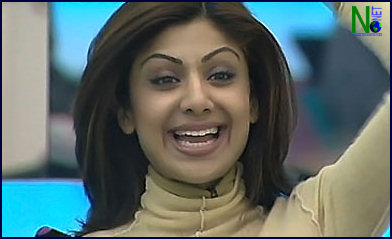 De Britse minister Gordon Brown riep het Brits publiek nog op om de voornaamste belaagster van Shetty, Jade Goody, weg te stemmen, vlak voordat hij zelf op bezoek moest naar India. Goody moest het huis verlaten, evenals Jo O'Meara, een andere bewoner met wie Shetty het aan de stok kreeg. Shetty's populariteit groeide sterk door de rel.
---
Shilpa Wins! Shocked Shilpa
Sunday 28 January Day 26, 21:26
You've picked your winner of Celebrity Big Brother 2007...
Sensational Shilpa has been crowned the winner of Celebrity Big Brother after polling 67% of the final vote. A window-smashing scream welcomed the news, along with disbelief from the shocked actress. "Are you kidding me?" she bawled, accompanied by the compulsory waterworks. Unlike earlier sobbing sessions, these were definitely tears of joy. Following her farewell to Jermaine she dashed to the toilet to gain some composure. Amidst an awesome firework display, she emerged to an adoring crowd and frantically blew kisses. History has been made.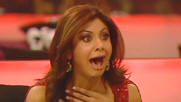 The self-proclaimed 'Angelina Jolie' of Bollywood, Shilpa's stay has been dominated by culinary-related rows and flirtations with a certain A-Team legend. A beacon of calm when engulfed in a verbal storm, Shilpa's outlook was perhaps helped by her regular meditation sessions. She even gave Carole and Ken a tutorial on Day 2!
But when Jackiey and Jade came in to form their extended Family, it wasn't long before sparks started to fly. Who knew that the pronunciation of a two-syllable name would prove so problematic?
Shilpa's devotion to feeding the housemates didn't quite win her unanimous support, as Danielle, Jade and Jo debated the merits of her chicken. And then came the great stock cube argument...
But Shilpa managed to sail through stormy waters with her head held high and her oversized sunglasses firmly secured. Apologies and cider were soon heaped upon her and her infectious laughter was regularly heard bouncing off the walls of the House. Especially when there was a spot of Dirky Dancing...
Ah yes, Dirk. The articulate actress attracted the attention of a certain lovestruck A-Team star and their frequent fliratations were welcome relief. Dirk admitted to carrying a torch for her back on Day 5, but alas the fire never quite ignited between them.
She also formed a close bond with Jermaine, who functioned as 'her rock' in times of need. And with child-like wonder, she witnessed her first snow fall on Day 22. Her time in the House was definitely full of emotion and incident, and she has won over a legion of new fans.
Shilpa - the deserved winner of Celebrity Big Brother - we salute you!
---
Shilpa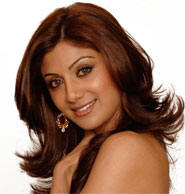 Bollywood superstar Shilpa Shetty has been in films since she was a teenager, bagging awards and accolades along the way. She's a black belt karate champ and is considered to have the best body in Bollywood. She's a bit worried about the lack of gym facilities in the House.
| | | |
| --- | --- | --- |
| Personal Data | | Favourites |
| Age: 31 | | Film: |
| Home: Mumbai, India | | TV Show: |
| Job: Actress | | Book: |
| Starsign: Gemini | | Food: Manglorean - speciality southern Indian cuisine |
She says...
"I have zero expectations. The only thing I really hope to keep is my self-respect and my dignity."
Bron/Copyright:

Nickerie.Net / UK Channel Four

,29-01-2007


E-mail: info@nickerie.net
Copyright © 2007. All rights reserved.
Designed by Galactica's Graphics