Nickerie.Net, woensdag 12 februari 2014
---
Drugs aan boord cementschip Rudisa Global
Op het cementtransporterend schip NV Rudisa Global zijn eind vorige week twee soorten drugs aangetroffen. Het gaat om enkele kilo's cocaïne en marihuana. Het schip, waarvan vooralsnog niet duidelijk is of het aan de Rudisa bedrijven van de Surinaamse zakenman en politicus Dilip Sardjoe toebehoort, vertrok vanuit Guyana naar Barbados.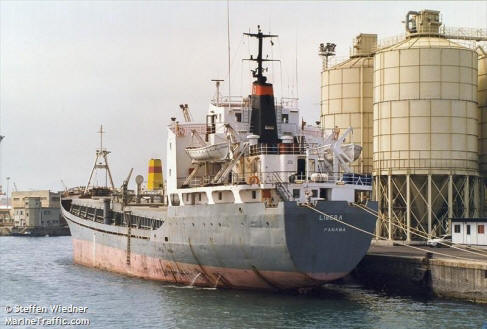 Op het eiland werden de verboden middelen ontdekt. De NV Rudisa Global is één van de schepen die de regio voorziet van cement. De bemanning, waaronder ook Surinamers, is aangehouden. Het nieuws staat dik in de Guyanese media waar Rudisa echter ook bedrijven heeft.
De vangst geschiedde na een inval van de Barbadiaanse politie na vermoedelijk een tip. Naar verluid was de operatie goed gepland en dan ook succesvol.
---
Barbados finds drugs aboard Panama-registered ship that sailed from Guyana
A Panama-registered ship that last left Guyana was detained by Barbadian law enforcement authorities after a quantity of cocaine and marijuana was found aboard, a usually relaible source here said Sunday. The Customs Anti Narcotics Unit (CANU) source said the NV Rudisa Global departed Guyana early last week for the sister Caricom member state of Barbados where it was detained and a search conducted. At least nine kilogrammes of cocaine and marijuana were found aboard the ship.
The Barbados Police Force in a statement said the drugs were discovered following an operation that was carried out by members of the drug squad and Customs and Excise Department. The search was supported by the Police Canine Unit and the Barbados Coast Guard.
At the time of the operation, Rudisa Global was berthed at the Bridgetown Port. NV Rudisa Global is owned by the Surinamese business man Dilip Sardjoe, who currently closely works in an alliance with the Surinamese president Desi Bouterse, earlier sentenced for Drugs trafficking.
The CANU official said the bust took place after that Guyanese anti-drug agency shared information with Barbadian law enforcement agents.
Guyana and Barbados are among several members of the United States-funded Caribbean Basin Security Initiiative established to fight the drug trade, money laundering and related organised crime such as arms trafficking.
Bron(nen) / Copyright:

Nickerie.Net / GFC / Caribnewsdesk.com

11-02-2014


Email: info@nickerie.net
Copyright © 2014. All rights reserved.
Designed by Galactica's Graphics